New Menu
A warm welcome awaits you in our new and improved farm café. Whether it's a barista coffee and a slice of delicious homemade cake or perhaps a traditional Full English breakfast or tasty light lunch, the expanded and improved café menu has something for everyone.
In addition to our new breakfast menu, we offer a variety of delicious lunches including Paninis, Salads, Ploughmans, Jacket Potatoes, Homemade Quiches and Soups. Or tempt your taste buds with one of our daily specials made by Ann or Tracey in the Manor House kitchen.
If you have a sweet tooth we have a large range of cakes and cream teas, and if all that was not enough, you can always treat yourself to some of Mrs Dyer's gorgeous puddings. Fruit crumble, lemon pavlova, mars bar cheesecake to name but a few – they are impossible to resist! All food is home-made and full of Somerset goodness!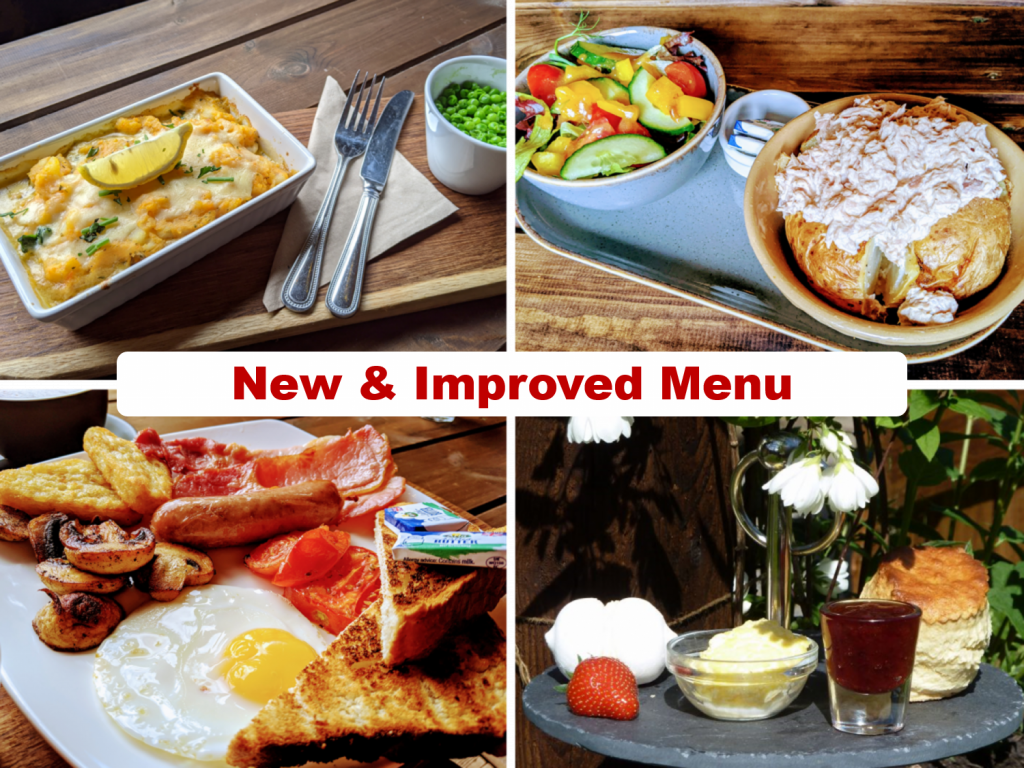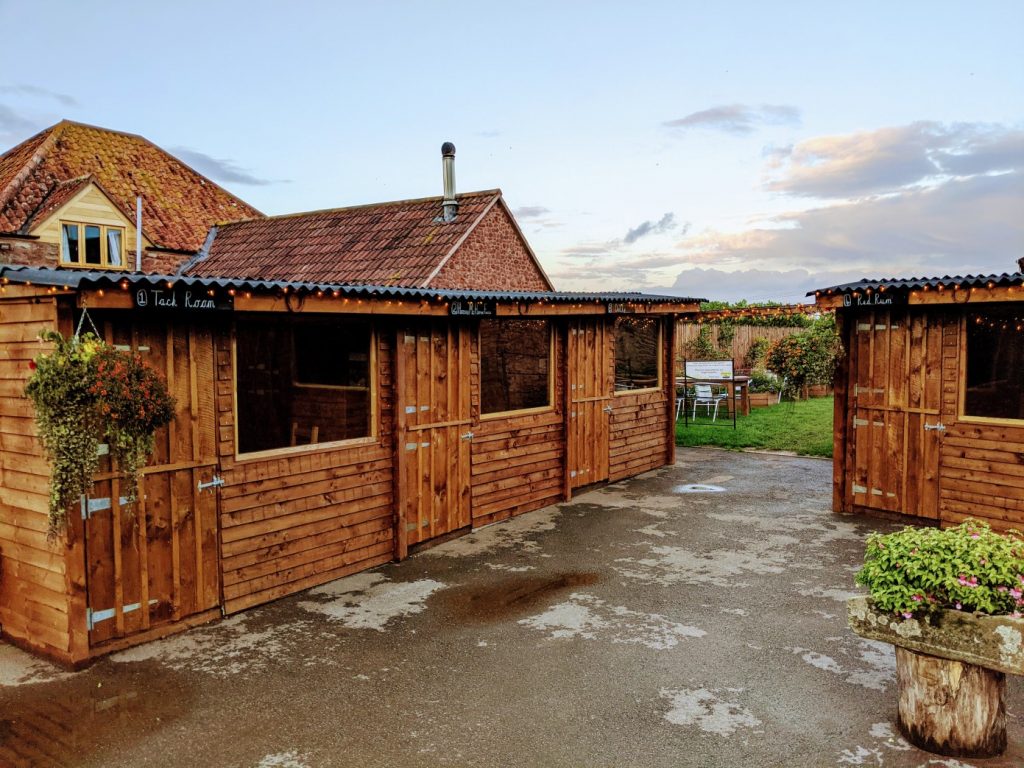 Socially Distanced Indoor Dining
A lot has changed since 2020 at the farm shop and cafe. As the pandemic took hold and the nation went into lock-down, the cafe closed, and work started on transforming our cafe by renovating and expanding our kitchen facilities and introducing a new and unique socially distanced dining experience.
Small stable huts have been built for each table to provide socially distanced dining, converting the front of the farm shop into a mini stable yard. Open fronted during the summer, these stable huts have now been enclosed with ambient fairy lights and heaters providing a cosy dinning experience during the winter months.
Call us on 01278 651154 to reserve a table
Outdoor Serving Hut
In addition to the socially distanced dining stables, we also decided to bring the rest of the cafe outdoors when we built our new external serving hut. In keeping with the rest of the stable yard, the serving hut allows diners to order food and drinks without needing to enter the farm shop. This has provided more space for both our cafe and shop customers to maintain social distancing during their visit.
The new and expanded breakfast and lunch menu is available from the serving hut, as well as a range of both hot & cold beverages, delicious cakes and snacks.
We look forward to seeing you on your next visit!